Contact Jody to Organize a Meeting 
   
Here are just a few of my accomplishments in my 1st term…
CAPITAL IMPROVEMENTS
West 17th street drainage project: new drainage, new sewer, new water lines, new blacktop and very happy residents
14th street, beach to bay – new drainage, new curbs, new blacktop
Various road and drainage improvements throughout Ocean City
Successfully procured two much needed restroom facilities on the boardwalk
Beach replenishment projects to widen our pristine beaches and prevent erosion
LEGISLATIVE IMPROVEMENTS
Created and was appointed Chairman of Ocean City Parking Committee
Removed loophole that would allow residential construction within the Boardwalk Zone
Approved and Advocated for the expansion of our Police Department to include more officers, more resources and a new Deputy Chief
Advocated and passed slower and safer speed limits in our alleys from 25mph to 15mph
Advocated for and recieved traffic safety improvement to Bay Ave area across from Intermediate School
Supported Vendor pool for City Contracts
COMMUNITY IMPROVEMENTS
Introduced marketable new events to Ocean City including Dog Day at the boards

Supported and advocated for the introduction of a summertime Jitney Service
Advocate and support all back bay dredging and flooding mitigation projects
Consistently attend Association meetings and events to advocate for local businesses
Support the growing number of local sports organizations as well as OC Theatre with better fields, equipment and space.
Protect all Ocean City neighborhoods from selfish over-development
I DO NOT SUPPORT
Off Shore Windmill Projects
Residential Development in the Boardwalk Zone
BYOB
Liquor Licenses
Selling of City Property to Private Equity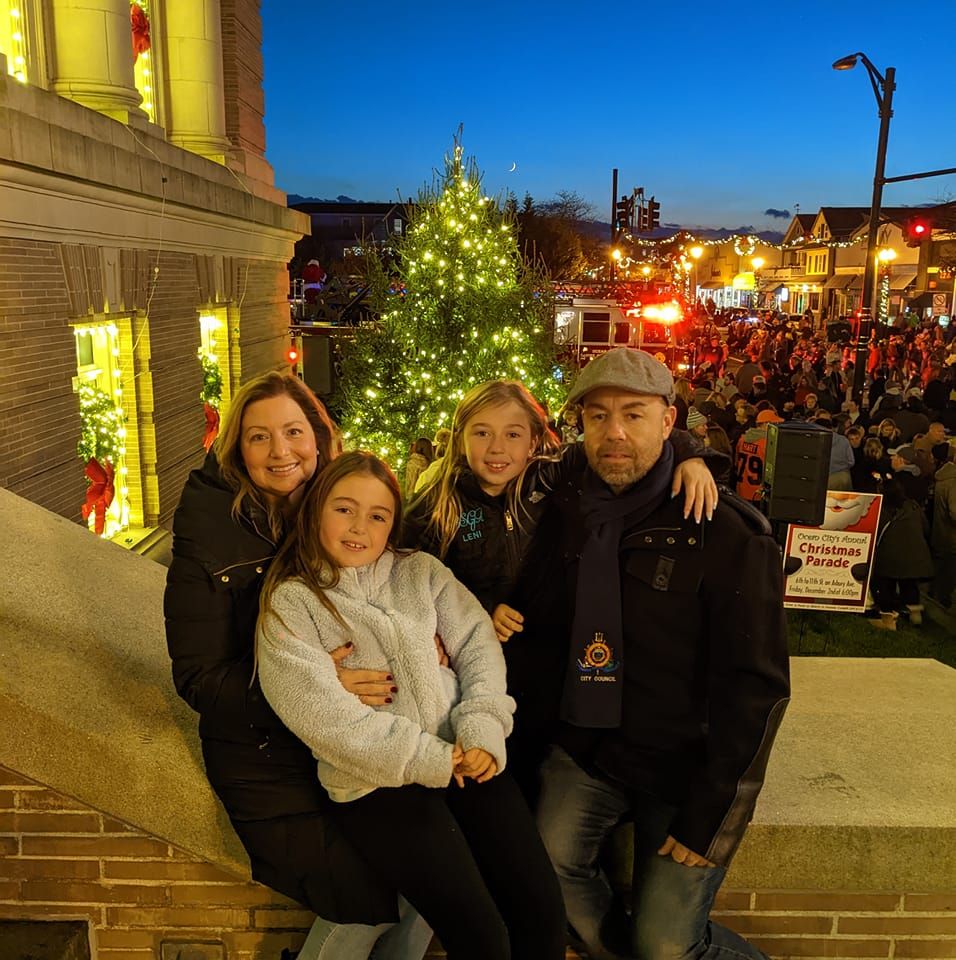 Honesty, Integrity, Family
Hi, I am Jody Levchuk, your sitting Ocean City, NJ 3rd Ward Councilman. I was elected by Ocean City 3rd ward residents during the Spring of 2020 while our country experienced the unprecidented, first ALL mail-in ballot election. We worked very hard to reach Ocean CIty residents with a simple message – "Honesty, Integrity & Family." Thanks to your support, we came out ahead.
I have been a full-time resident of Ocean City for nearly 20 years and have lived every single summer of my life here. In 1999, I graduated with a degree in Business Administration from the Seton Hall Stillman School of Business in South Orange, NJ. Together with my brother Randy, in 2001, we opened JiLLy's Stores on the Ocean City Boardwalk & Downtown Asbury Avenue.  We have also purchased several residential properties throughout Ocean City. Our thriving Ocean City business was built upon the work ethic and lessons I was taught by my parents and grandparents. They have owned and operated JiLLy's Arcade as well as several commercial properties for over 45 years here in Ocean City. Today we are proud partners.
I volunteer on several important boards including the NJAA (New Jersey Amusement & Attractions Association) The Ocean City Jr Raiders Athletics. I am also an active member of the BMA (Boardwalk Merchants Association) as well as the Downtown Merchants Association. Furthermore, I am also the city council liasion and member of the Ocean City Planning Board.
I actively participate in community events all over Ocean City and contribute compassionate to the Humane Society as well as the Ocean City PTA.
My focus continues to be a safe and flourishing town from the beaches to the bay. I am committed to and capable of understanding and evaluating all aspects of capital planning and improvements in the City of Ocean City. I believe in the people of Ocean City and our collective abilities. Together, we can ensure a bright future.
I will continue to LISTEN TO YOU, REPRESENT YOU, COMMUNICATE WITH YOU, But most of all BE HONEST WITH YOU!
Thank you for believing in me and your continued support.
Contact Jody with any questions or to organize a meeting.
(609) 385-2187